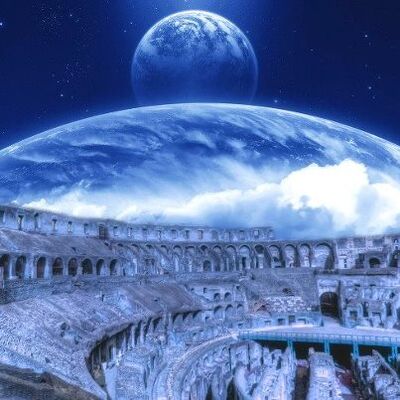 The Arena was released during an update on 7 August 2012.

Commanders, the Arena PvP feature is about to be introduced to Galaxy Online II! You can enter this latest competition format by clicking on the Space Station and clicking on the "Arena" button. Within the Arena interface, you can open a room where other players can enter and challenge you to a battle of might and wits. Other players can also enter your room as a spectator (If you wish to allow only certain players to challenge you in your room, you may set a password to lock other players out).

The Arena feature hopes to instill a greater competitive spirit in the GO-II community as well as provide a realistic platform where players can test their builds and exchange pointers. Players can learn valuable lessons here on the kinds of weapon and defensive modules to use, the types of Flagships and Commanders to lead their finely-tuned fleets. The best form of training is the best form of welfare!
The password serves only to control which participants will join, and not locked out for viewing. (meaning all Arena battles can be viewed)It is only 1v1 and you can deploy an unlimited number of fleets without losing or gaining anything as a result of the match.