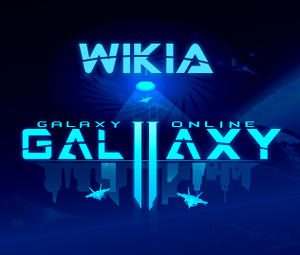 Welcome to the Galaxy Online II Wiki
Galaxy Online II is a Facebook game based heavily on strategy and luck. The object of the game is to become the best of the best. By completing Quests and Instances, you will gain the power and experience to become the mightiest in all the Galaxy.
This Wiki is the most complete Wiki for the game, although there is still a lot that can be added. If you would like to help out with the wiki, have an interesting idea for new pages or want information on editing go to the Community Portal.
New players can start at the Beginner's Guide.
The Official forums can be found at IGG Galaxy Online II Forum
Since IGG revamped its whole network, the multilingual forums might have been relocated to another link. Try by replacing "us" with the domain name of your country in order to browse your local forums.
GO2 is released for the iPad and Android platforms.
GO2 also has a Google Docs Spreadsheet, It's generally more up to date than the wiki, also some people prefer to see tables in spreadsheet format.
Instance viewer + other tools Link (note the new link)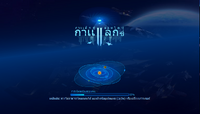 There is a rumored Brazilian version but the link hasn't been found yet.
Beginner's Guide
| | | |
| --- | --- | --- |
| | | |
All pages can be edited and you are welcome to
join us
and contribute to this wiki. Everyone is free to create a new page or edit an
existing one
. If you have any questions about the wiki or helping out, you can ask one of the
administrators
.
Latest activity
Create blog post
Game News
The Galaxy Online II team will be taking our servers offline for maintenance from 00:00 to 01:00 (Server Time: GMT-5) on Mar 20.
We'd like to take th…


Read more >
See more >
Create blog post
Battle News
A war has erupted on the planet of tneen on April 17, 2014. The war began days after the merger between S06. Bootes and S01. Ursa Major. It still fea…

Read more >

On 2-3-13, 1:05 PM Server Time, The leading corps of S-01 Ursa Major (Kongregate Servers) came into conflict.

Backstory:

The two most powerful corps, M…

Read more >

Welcome to the War report of the recent clashes on PHSO6 Bootes

Peace

Peace was established between Ph top 4 corps (G.O.M. Drunkard, Noblesse, and Orai…

Read more >

This battle has been erupting for 1 week now as SF and allies get trapped in the South and West portals by the tanks of the defenders. There might be…

Read more >

A war has erupted on the planet of Vallesern of FairyTail (ID 14220) between the Panot and KAMA alliance on 25 July 2012. According to CuteMARK, the …

Read more >
See more >
See the results from Previous
Polls
Here.
Community content is available under
CC-BY-SA
unless otherwise noted.